Roadracers (1994)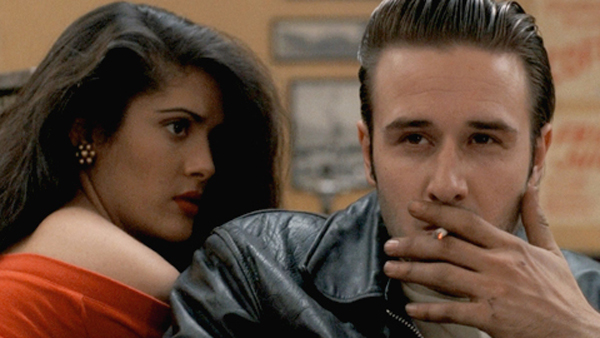 Roadracers is a made-for-television movie by Robert Rodriguez starring David Arquette and Salma Hayek. It was meant to be part of Rebel Highway. It took a long time for it to be widely available.
Director: Robert Rodriguez.
Producers: Lou Arkoff, Amy Grauman Danziger, David Giler, Debra Hill, Willie Kutner, Llewellyn Wells.
Screenwriters: Robert Rodriguez Tommy Nix.
Cast: David Arquette (Dude Delaney), John Hawkes (Nixer), Salma Hayek (Donna), Jason Wiles (Teddy Leather),  William Sadler (Sarge).
Get the BluRay: From Amazon.com | From Amazon.co.uk (imports) | From Amazon.de
Get the DVD: From Amazon.com | From Amazon.co.uk (imports) | From Amazon.de
Photo Gallery: