Robert Rodriguez Biography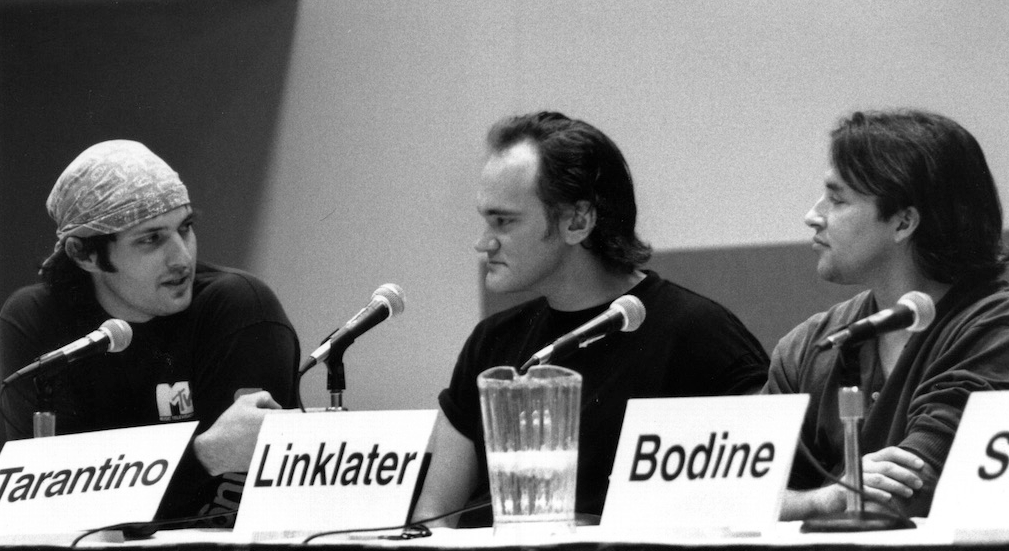 A short bio with key facts is coming soon. Why soon? Because we are writing it ourselves, not copying it from Wikipedia 🙂
Robert was born Robert Anthony Rodriguez in San Antonio, Texas on June 20, 1968. He started playing around with filming early in his childhood and went on to record high school football games. In high school he met his friend Carlos Gallardo, who would later star as El Mariachi. He went to the University of Texas, where he started doing cartoons that he called Los Hooligans, also the name of his production company later on, that ran in the school's newspaper. In 1990 he got into UT's film program, where he made the short film Bedhead on 16mm which earned him awards at film festivals. Robert wanted to learn more about film-making and set out to direct an action movie for the Spanish-language video market. Robert committed himself to medical studies, an adventure chronicled in his book Rebel without a crew, and together with Carlos shot El Mariachi for about $7000. Rather than open the doors and receive video distribution, the film went to win festival awards and was then picked up by Columbia Pictures who funded a quasi re-release of the Film with a larger budget going into its post production. In 2011 the film was even admitted to the Library of Congress for its cultural significance.
In 1995 Robert made Desperado, a big budget reimagining of El Mariachi for Columbia Pictures / Sony. And he started working on From Dusk Till Dawn with his new friend Quentin Tarantino, who he met at the Toronto Film Festival where the latter was promoting Reservoir Dogs. In 1998 he made The Faculty, his take at a teenie horror movie. Along with the 1994 Rebel Highway installment Roadracers, Rodriguez ignited the careers of Salma Hayek, Danny Trejo, George Clooney and others.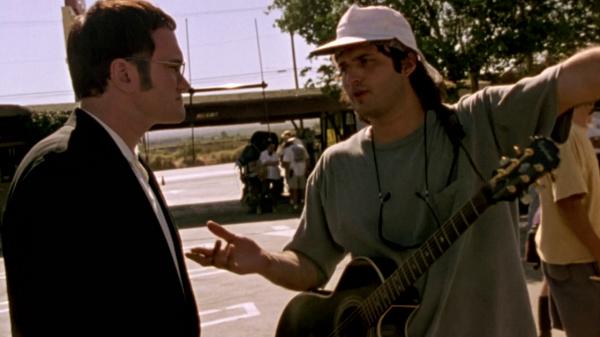 In 2001 Robert started the successful Spy Kids franchise and completed his Mariachi trilogy with the 2003 Once Upon a Time in Mexico. In 2005 he began production of Sin City together with Frank Miller, to bring his graphic novels to life. Robert was slated to direct John Carter of Mars afterwards, but had to drop out due to him leaving the DGA over co-credit disagreements on Sin City. That wasn't a big deal for Robert who had already set up Troublemaker Studios and was aiming for higher autonomy as a filmmaker and entrepreneur anyway. Troublemaker followed Los Hooligans Productions, and is flanked by such endeavors as Quick Draw Productions and Rodriguez International Pictures. In 2006 he split with his wife Elizabeth Avellan, mother of his five children and co-producer of most of his movies.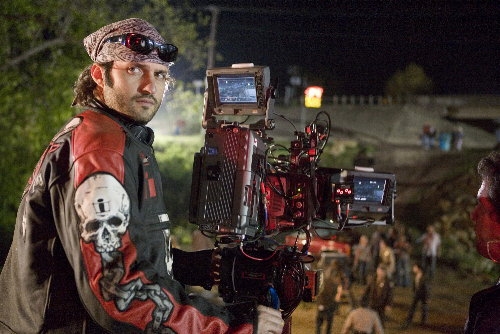 In 2007 Robert teamed up with Quentin Tarantino again to bring back the exploitation film double feature experience of old with the joint-venture Grindhouse consisting of his Planet Terror, and Tarantino's Death Proof, along with fake ads and trailers. One of the trailers, Machete, was later actually turned into a film (2010) and subsequent trilogy-to-be by Robert. In 2009 he produced Predators for Fox and returned to Sin City after his Barbarella project fell thru.
In 2013 Robert launched the El Rey Network, a new cable TV channel targeted mostly at a young, under-served hispanic audience. One of the original productions that helped the launch was his rebooting of the first Tarantino collaboration with From Dusk Till Dawn: The Series. He also creates interesting documentary content, sports and music. His Director's Chair interview series attracts some of the best directors in the business.