Sin City (2005)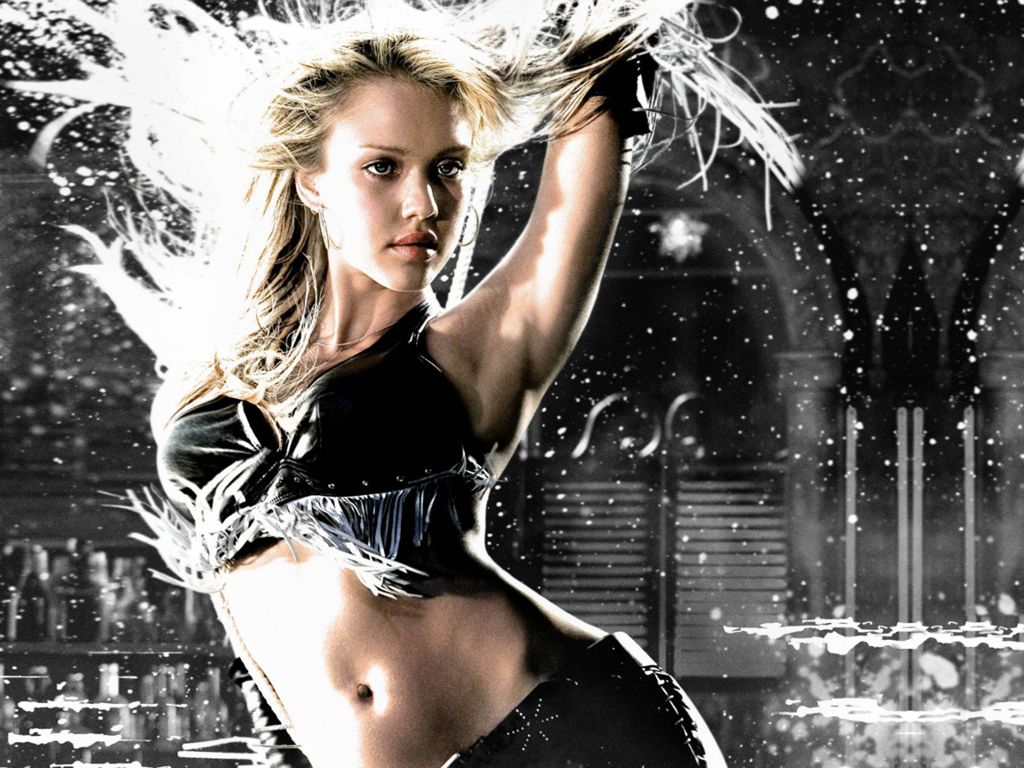 Sin City is the first adaptation of Frank Miller's graphic novels of the same title. Robert Rodriguez directed this movie together with the author, incorporating three of his stories into this first movie. The sequel, Sin City – A Dame to Kill For, was released in 2014.
Cast: Jessica Alba (Nancy), Mickey Rourke (Marv), Rosario Dawson, Alexis Bledel, Josh Hartnett, Powers Boothe, Benicio del Toro, Carla Gugino, Rutger Hauer, Michael Madsen, Frank Miller, Clive Owen, Marley Shelton, Nick Stahl, Bruce Willis, Elijah Wood, Devon Aoki
Directors: Robert Rodriguez, Frank Miller, Quentin Tarantino
Versions: Aside from the theatrical version, there's also the "recut" version, an extended and reordered cut that is available on home video.
Get the BluRay: Amazon.com, Steelbook / Canada-import, 2-Disc Extended / alternative | Amazon.co.uk | Amazon.de (Steelbook both versions), Amazon.de (regular), Amazon.de (both versions)
Get the DVD: Amazon.com, 2-Disc Extended (Box with book, OOP) | From Amazon.co.uk | From Amazon.de
Pictures:
Rosario Dawson in Sin City: