Sin City Original Motion Picture Soundtrack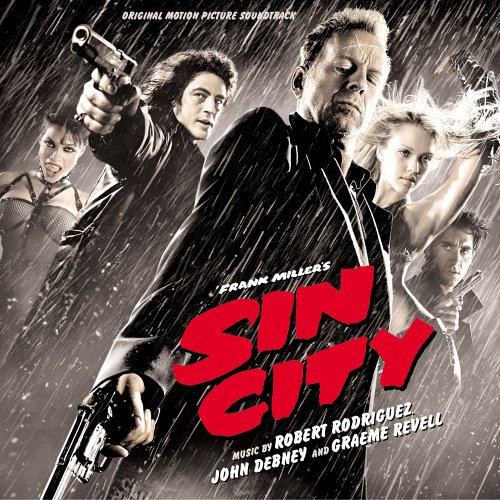 The Sin City Original Motion Picture soundtrack is a combination of original compositions by Robert Rodriguez (segment "That Yellow Bastard"), John Debney (segment "The Big Fat Kill") and Graeme Revell (segment "The Hard Goodbye"). The compositions were performed by the Hollywood Studio Symphony orchestra.
Other music included are the track "Sensemaya" by Silvestre Revueltas and "Absurd" by Fluke.
It was released in March 2005.
Buy CD: Amazon.com | others coming soon