Alita: Battle Angel – Iron City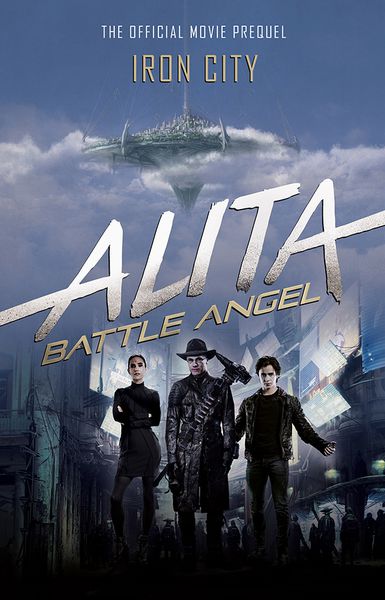 Iron City is an official prequel novel to Alita; Battle Angel the movie.
Formats: Paperback, Hardcover, eBook, Audiobook
Publisher: Titan Books
Pages: 384
Author: Pat Cadigan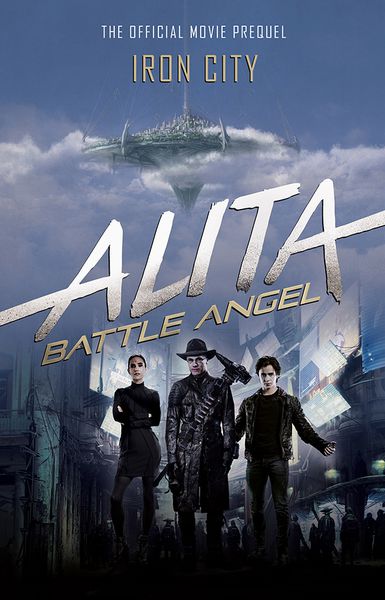 Buy now: From Amazon.com | From Amazon.co.uk |  From Amazon.ca | From Amazon.de
Official description text from the publisher:  The official prequel novel to the highly anticipated science fiction film Alita: Battle Angel, based on Yukito Kishiro's Battle Angel Alita manga, set to be released on February 14, 2019. A long time ago there was the Great War. The reasons for the war have been lost to time. On the shattered surface of the Earth, there is a metropolis that lives amidst the garbage thrown down from the inhabitants of a sky city floating above it. Welcome to Iron City. A lonely doctor specialising in cyborg repair, Ido, is doing his best to help the citizens of Iron City. But Ido has a double life, another persona born from the pieces of his broken heart. Hugo, a young man surviving on a life of crime, spots the ultimate steal: an object that will unearth secrets from his own past. And Vector, the most powerful businessman in the city, has his sights set on a new technology that will change the future of Iron City forever.