From Dusk Till Dawn 3: The Hangman's Daughter (1999)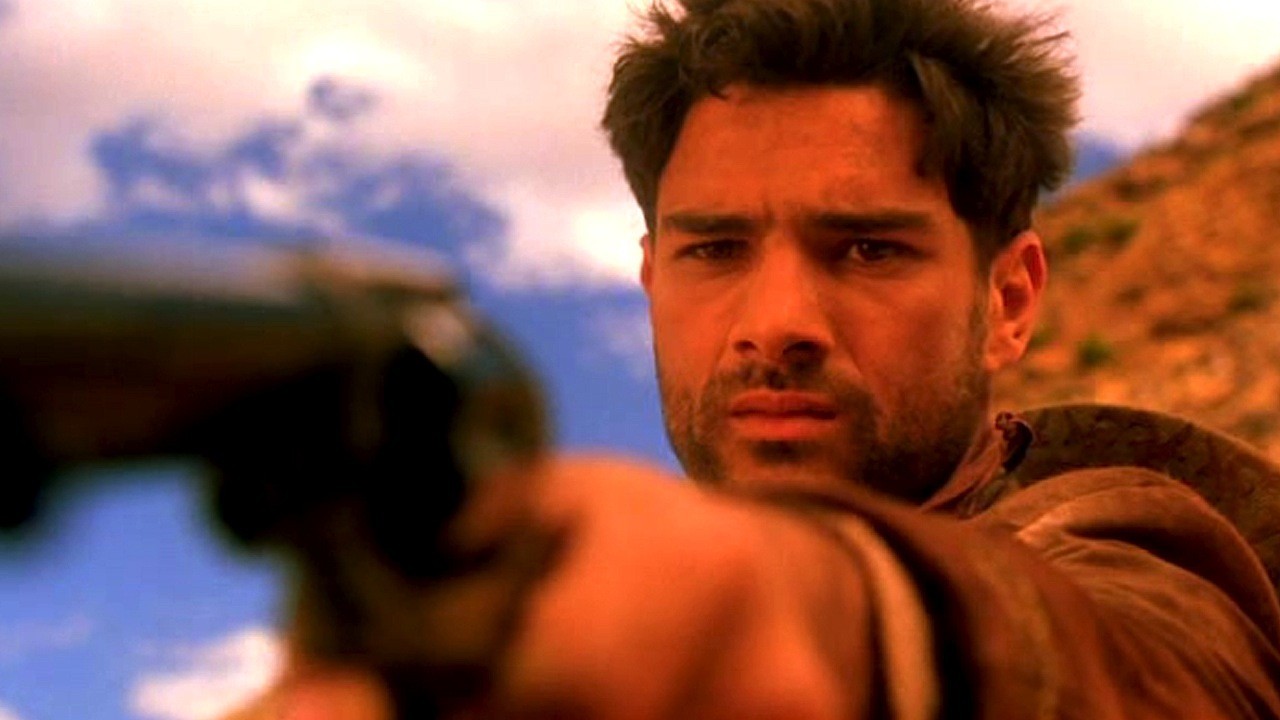 Set in Mexico in the early 1900s, this horror/western is the story of the birth of the vampire princess Santanico Pandemonium. The film is the prequel to the From Dusk Till Dawn series.
Directed: P.J. Pesce
Screenwriters: Alvaro Rodriguez & Robert Rodriguez (story), Alvaro Rodriguez (screenplay)
Cast: Marco Leonardi, Michael Parks, Rebecca Gayheart, Ara Celi, Orlando Jones
Length: 94 minutes
Synopsis: Narrowly escaping death, outlaw Johnny Madrid is on the run from the hangman, with the hangman's sensuous daughter Esmeralda by his side. Along with Madrid's gang, Johnny and Esmeralda embark on an adventure filled with colorful and unsavory characters who lead them straight into the fight of their lives.
Get the BluRay: Amazon.com | Amazon.co.uk
Get the DVD: Amazon.com | Amazon.co.uk | Amazon.de
Picture / Still images: