Robert Rodriguez presents CURANDERO now available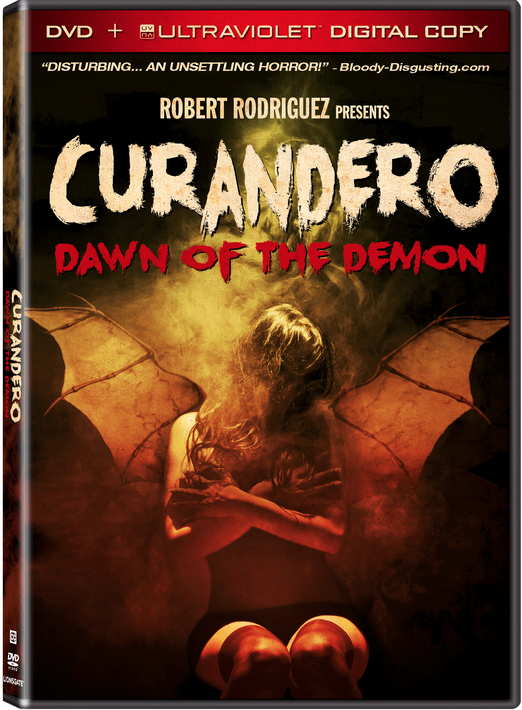 Venezuelan director Eduardo Rodriguez (no relation) directed this genre bending film based on a script by Robert Rodriguez. It got released to DVD and Video-on-Demand last week. The horror movie is about a couple on a crazy trip through the Mexican underworld. Federale Magdalena (Gizeht Galatea) calls upon curandero Carlos (Carlos Gallardo, from El Mariachi) to perform exorcism in a police station. However, the two of them get tangled up in the battleground of a satanic cult.
Luz Maria Rojas and Eduardo Rodriguez adapted Robert's original screenplay, and Robert stayed on as producer through his "RIP" (Rodriguez International Pictures). It is being distributed by Dimension Films, bringing on board his former wife Elizabeth Avellan and the Weinstein Brothers. Interestingly, IMDB lists the film from 2005, so it took a while for it to evolve and eventually find its way to the public.
Click here to get the DVD from Amazon.com
A commentary with Director Eduardo Rodriguez and Director of Photography Jaime Reynoso is also included on the DVD's special features, and the Ultraviolet Digital Copy, for whoever uses Ultraviolet. If you have seen Curandero, comment below and let us know how you liked it.