From Dusk Till Dawn artwork by Frank Frazetta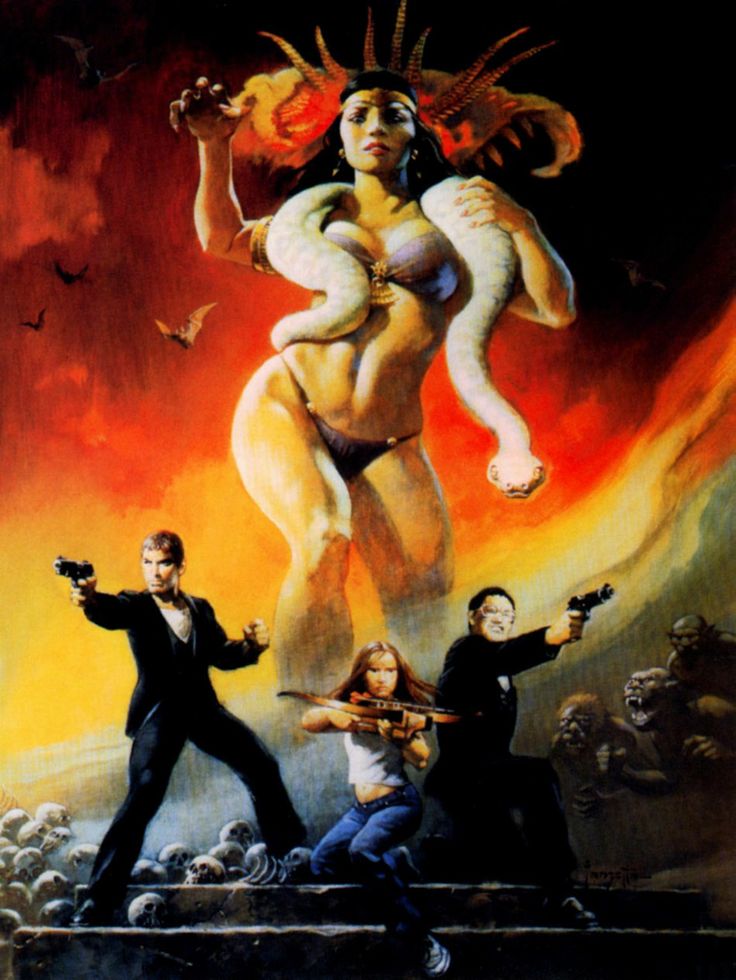 Artist Frank Frazetta, known among other things for his illustrations in the movie Fire and Ice made a rare artwork for From Dusk Till Dawn back in 1996. A lot of people have seen this before, but might not be aware of the fact that this is a Frank Frazetta piece.
Robert Rodriguez recently opened a Frank Frazetta museum in Austin, TX. For a look at the museum and more, visit this interesting article. Robert is rumored to be working on a sequel to "Fire and Ice". His admiration for the artist is admirable. Like many illustrators and painters, his name often goes unnoticed.